Purpose
To provide teachers, parents, families, students, and other early childhood professionals access to educational resources, training on high quality child care, child development, developmentally appropriate and evidenced based instruction for children birth to age 12, and information specific for families of children with special needs.
Ways We Help
Provide access to educational resources for parents/guardians and teachers of children birth to 12 years of age and families with children with special needs.
Provide parents/guardians and teachers with information on social services, community support, job and education opportunities, and child care availability.
Provide on-site coaching/technical assistance for local child care centers (in counties that were discussed earlier).
Provide resources through mail-outs specifically to family child care providers through Building Minds Program.
Service Areas
Dr. Cathy Grace
Co-Director
cwgrace@olemiss.edu
Dr. Kenya Wolff
Co-Director
kewolff@olemiss.edu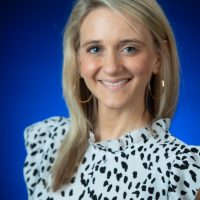 Katie Lee Mullins
Resource and Referral Coach
Professional Development Coordinator
klmullin@olemiss.edu
Hannah D. Sanders
Resource and Referral Associate
Program Manager
hdsande1@olemiss.edu
Schedule a Time: Use the QR Code below: